HOPE-AREA NEWS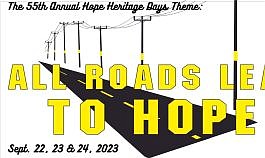 Automotive Pre 1940 – Randy Willard 1934 Reo Speed wagon 1940 to 1965 – Randy Galbraith 1955 Ford Model Utility Tractor...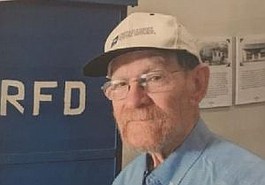 Making beautiful music comes naturally for Hope resident John Ziegler...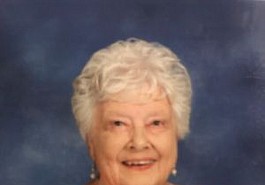 Inspiration, energetic, mother, grandma and matriarch are just a few words family and the community use to describe Hope resident June Gilliland...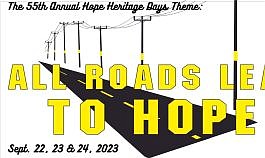 All roads lead to Hope this year as the community celebrates the kickoff of the 55th Annual Hope Heritage Days beginning at 5 p.m. Friday on the Hope Town Square...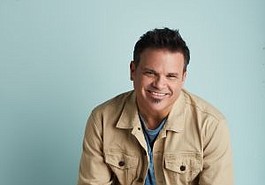 The 55th Annual Hope Heritage Days begins Friday evening and area residents are invited out for an evening of making lasting memories steeped in joy, faith and laughter as comedian Mickey Bell makes his Hope debut taking the stage at 6 p.m. as a featured act during the WYGS Gospel …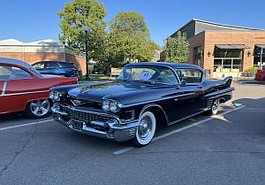 It's official – the 2023 First Friday's Cruise-in to Hope Season was a record-breaker...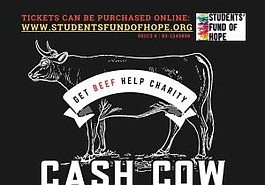 For the second time this year, the Student's Fund of Hope is offering an amazing opportunity for area families as the Cash Cow Raffle 2.0 is currently underway...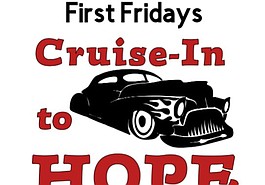 The final cruise-in of the 2023 season will take place beginning at 5 p.m. Friday on the Hope Town Square...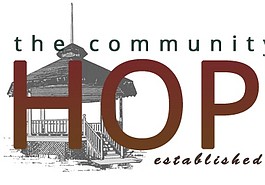 Council President Ohmer Miller brought the meeting to order with a reminder to silence electronic devices. He then led the opening prayer and the pledge of allegiance...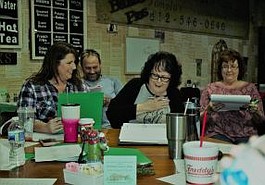 Much can happen over the course of a decade and for local theatre-goers, those changes have been measured in laughter and tears as gathering for the best in on-stage live productions has become synonymous with WILLow LeaVes of Hope...
The 2023 Hope Run/Walk was a success and all of us here at HSJ Online would like to extend our thanks and appreciation to everyone who participated and offered their support!...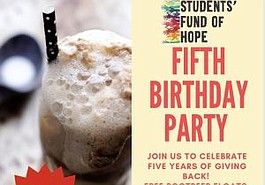 Five years ago, the Student's Fund of Hope was launched with a vision of what could be... and a root beer float...
The Town of Hope gathered on August 2, 2023, to celebrate twenty years of service by Town Marshal Matt Tallent. Members of town council, town employees and the town manager gathered to celebrate Tallent...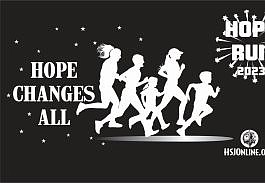 Final preparations are underway for the 3rd Annual HSJ Online Run/Walk 5k at the Flat Rock-Hawcreek School Campus, located at 9273 N. State Road 9, in Hope, Saturday morning. And as HSJ staff, organizers and local businesses tidy up loose ends, local residents are gearing up to come out and …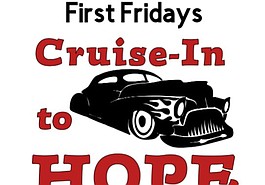 Organizers say they are excited for the return of the First Friday's Cruise-in this week and hopeful it will be another record-breaking event on the Hope Town Square beginning at 5 p.m. Friday...